We're excited to announce our new starter packages that make experimenting with and adopting Robotic Process Automation (RPA) more accessible than ever. We spotlighted LAIYE RPA and two introductory offers – a Starter Package and Starter Package + Services.
Laiye Robotic Process Automation (RPA)

In the future, those boring jobs that you don't want to do may really not be done. RPA robots can help you complete repetitive and standardized work.
By simulating manual keyboard and mouse operations, RPA automatically handles high-frequency business with clear rules and batch operations. It is suitable for operating processes with clear business rules and structured input and output within the enterprise. For example, boring, repetitive and standardized work such as reading emails, reconciliation summarization, checking files, generating files and reports, etc. can be performed by RPA.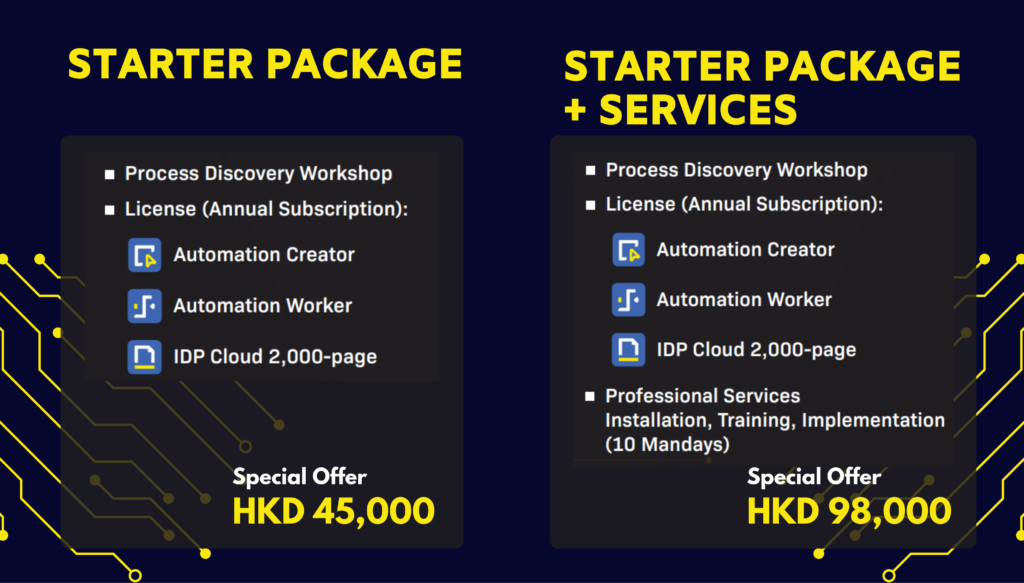 UiBot Creator:
Allow you to easily assemble automation processes that meet your business needs using flowcharts and low-code methods, simply by dragging and dropping each step with your mouse.
UiBot Worker:
Deploy the completed RPA processes into process robots and manually start them as needed or automatically initiate them when specific trigger conditions are met.
IDP Cloud 2,000-page:
Provide functions such as document recognition, classification, element extraction, verification, comparison, and error handling, enabling the automation of daily document processing tasks in enterprises.
Program Period: From Now to 31 Dec 2023
Advantages of Robotic Process Automation (RPA)
Robotic process automation (RPA) has three main advantages over traditional enterprise automation tools:
RPA automation requires no coding knowledge. Simply create workflow diagrams and even non-technical staff can use it. Lowers learning curve.

RPA robots simulate human interactions to automate workflows based on predefined programs. Improves efficiency while reducing costs and human errors.

Highly scalable and flexible as it can integrate with legacy systems non-invasively without reconfiguring them. Automates cross-system data processing to drive digital transformation. Avoids human mistakes.
Laiye Robotic Process Automation (RPA) - Use case
Laiye IDP General OCR Capability:
Text recognition / Form recognition / AI self-training extraction for structured or semi-structured
single-page documents, such as delivery notes, receipts, invoices, etc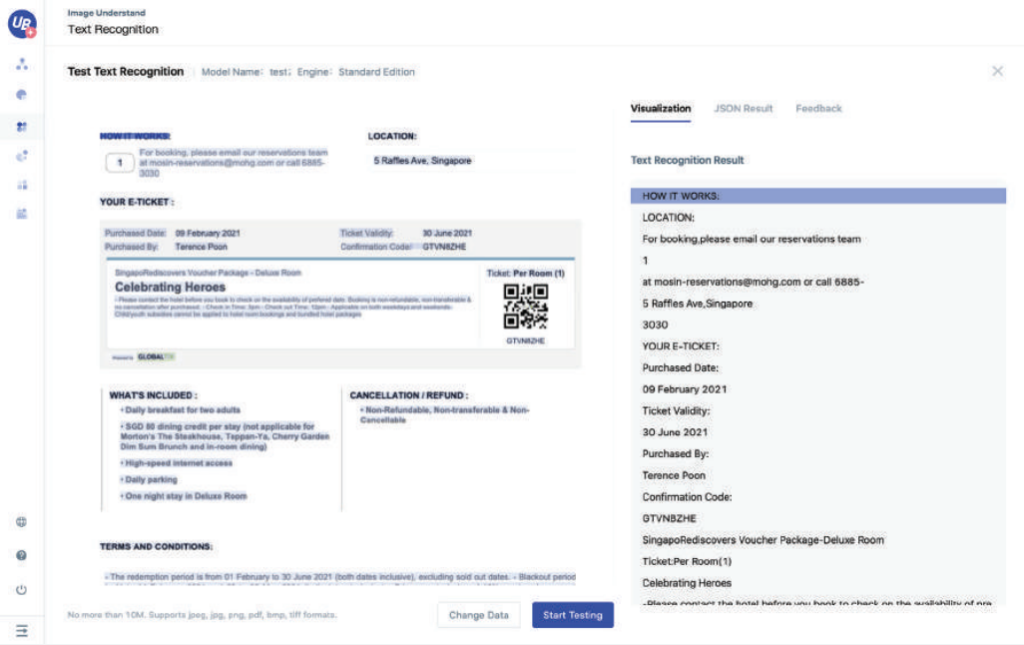 Why Choose Laiye Robotic Process Automation?
A brief overview of the key benefits of automation like improved productivity, reduced costs, freeing up staff for more strategic work, scalability and easier expansion. Also highlight some examples of common processes that see great results.
About ATech Communication (HK) Limited
ATech Communication (HK) Ltd is one of the leading IT equipment & service provides for HKSAR Government Departments and Bureaux.  We provide the best value and the best IT solution to our customers. Please visit our Cases page to learn more about our successful works. For more information on ATech, please contact us at enquiry@atechcom.net.