Cloud Volumes Service for Google Cloud
Customer Data in the cloud – NetApp Products and Solution
Cloud Volumes Service for Google Cloud
NetApp is uniquely positioned to enable customers to transition to the Google Cloud infrastructure
NetApp and Google Cloud form a strategic alliance to provide tightly integrated, self-service, multi-transport protocol file services on Google Cloud. Customers can configure cloud-native file services resources, automate and scale cloud-native file services through simple API calls or the Google Cloud Launcher GUI.
NetApp and Google Cloud jointly provide the NetApp© Cloud Volumes Service for Google Cloud. The service enables organizations to remove the complexities associated with implementing cloud-native file systems, so they can get up and running quickly and easily knowing that their data is protected, encrypted, highly available and performant.
What's unique about this partnership is that the service is designed to look and feel like native Google Cloud services, with integrated billing, API, UI and Google support.
File sharing is required by nearly every customer looking to move on-premises workloads to the cloud, but the file structure of on-premises workloads doesn't necessarily translate easily to object storage such as Google Cloud Storage. We're targeting vertical markets, SaaS applications, high-performance computing (HPC) enterprise customers, and scientific computing customers. Basically, any customer who intends to perform computing workloads that require file-based (NFS or SMB) storage space can use NetApp Cloud Volumes Service for Google Cloud.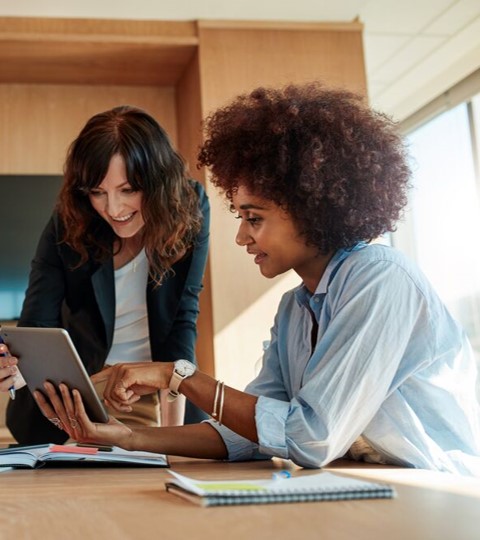 A Google Cloud-integrated file service with advanced data management capabilities, ease of use, and the performance, availability, and security needed to migrate and run enterprise workloads in the cloud.
Thanks to NetApp, we successfully migrated 100 million+ files into Google Cloud.
NetApp is uniquely positioned to help customers transition to Google Cloud infrastructure

Trust
Decades of experience
Experience
Advanced IT solutions
Vision
Innovation for cloud architectures
NetApp® unlocks the best of Google Cloud
Our focus on storage, combined with 25 years of experience managing enterprise workloads allows us to bring a lot of value and expertise to customer journes to the cloud. We've forged a strong partnership with Google to bring NetApp capabilities into GCP which fills the need for several customers who see a lack of support for their critical workloads.
Why NetApp on Google Cloud?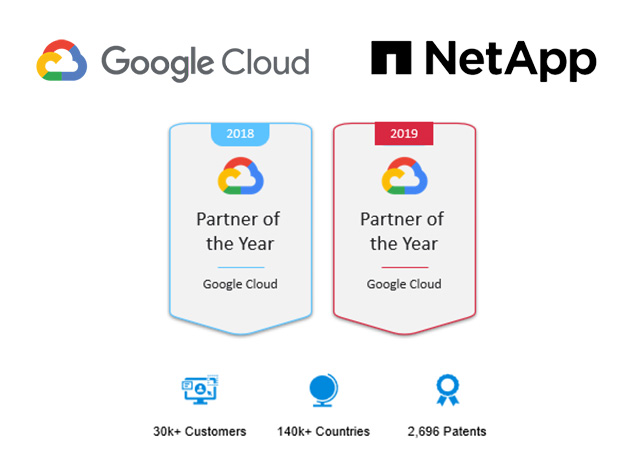 Together, NetApp® and Google Cloud are helping customers unlock the power of their data through a strategic alliance that provides a tightly integrated, self-service, multiprotocol, file service offering in GCP.
NetApp Cloud Volumes Service on Google Cloud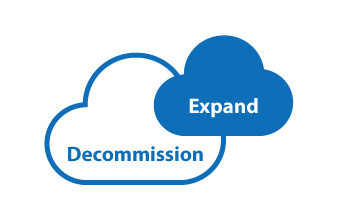 Datacenter extension and hybrid cloud
Retire or extend your data center to the cloud. Benefit from on-demand burst capacity as your business requires it.
Disaster recovery
Build or shift disaster recovery capabilities to the cloud, lower costs, remove operational burdens.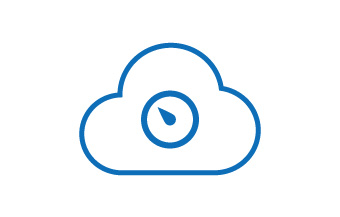 Compute intensive applications
Scale on-demand and achieve consistent performance for compute-intensive applications such as VDI, without having to refactor applications.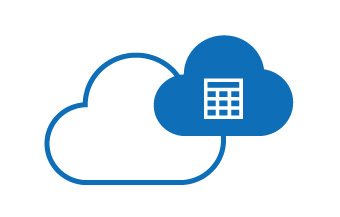 Application modernization
Build and securely connect both legacy and cloud-native workloads across environments. Access cloud native services and unify operations.
A Fully Managed, Cloud-Native File Storage Service

Cloud Volumes Service is fully integrated into the Google Cloud console, so users can experience a fully managed service, with support and billing from Google. Support is managed by Google Cloud, so you can configure access for specific roles. This single solution enables you to add multi-protocol workloads quickly and easily. NetApp CVS provides the performance, availability, and security needed to efficiently run business-critical applications. You can: