Here—IT infrastructure that contains all of your business technology systems used. Check out the industry-leading IT infrastructure solutions from Atech.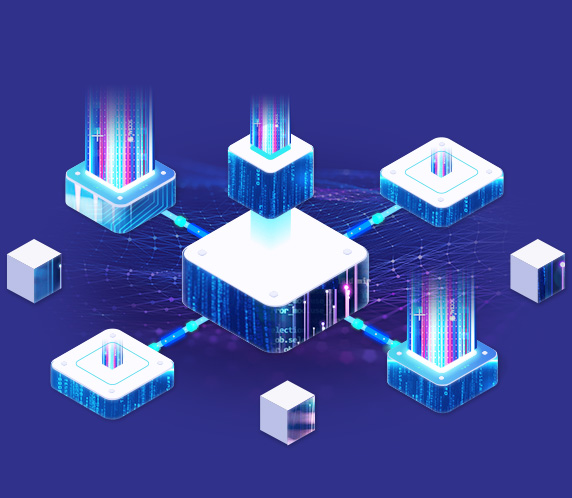 Hyper converged infrastructure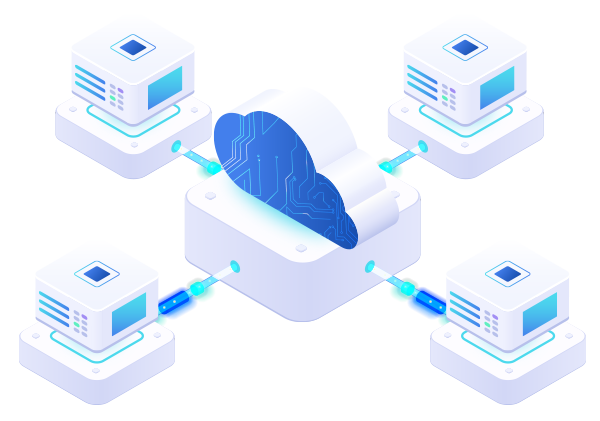 Hyper-converged infrastructure (HCI) is a software-defined unified system that combines storage, computing, and networking into one system. It uses intelligent software to create flexible building blocks to replace the traditional infrastructure consisting of independent servers, storage networks, and storage arrays, in an effort to reduce the complexity of the data center and improve scalability.
Hyper-converged platforms include hypervisors for virtualized computing, software-defined storage, and virtualized networks, which usually run on standard off-the-shelf servers. Multiple nodes can be clustered together to create shared computing and storage resource pools. Its design is more flexible and easier to manage than traditional enterprise storage infrastructure.
Benefits of hyper converged infrastructure :
Server and Storage Solution
Tailored server and storge based computing solutions
ATech with deep technical knowledge and experience can be tailored to address a variety of server-based computing solutions, including field service and customer support. Our aim is to protect any type of server, including the operating system and all the applications and the data they contain. We also understand and meet your data storage needs. We provide integrated single images from the server to the continuous availability of efficient storage and backup solutions. Our storage solutions by optimizing the efficiency and productivity of your IT infrastructure costs to a minimum.
ATech Storage Solutions include: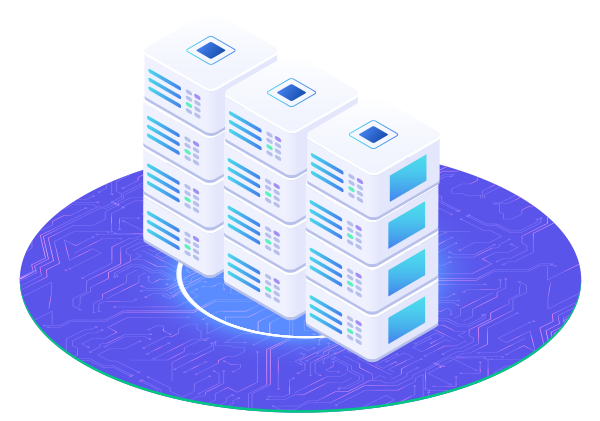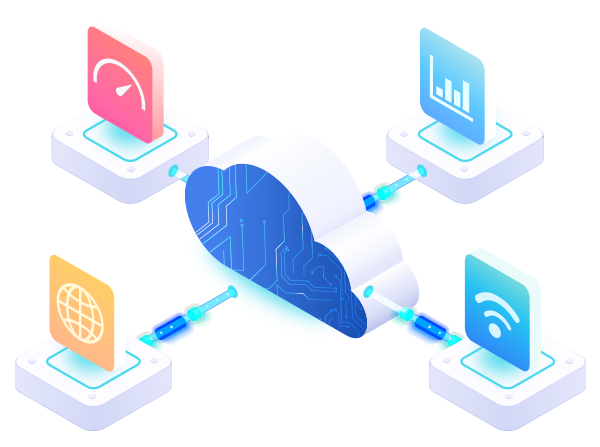 Optimize your productivity
The backbone of the network infrastructure is physical cables, but it can include wireless components such as WLAN and wifi. The network can support voice over Internet telephony VoIP systems for a fully integrated telecommunications platform.
Our team will help you determine the best network infrastructure. Whether it is adding to the existing network or the wiring of a new building, we will work with you to gradually build a system that meets all your voice and data needs.
Benefits of voice and data networks: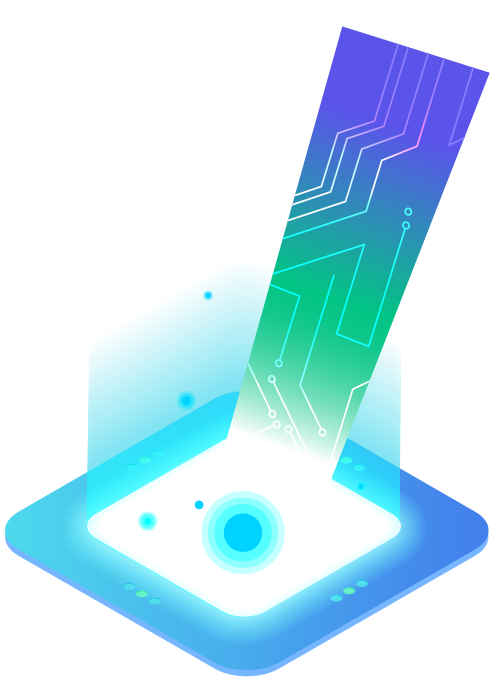 Why IT infrastructure is important?
IT infrastructure is becoming increasingly important in modern life because everyday life has become increasingly digital. If no IT infrastructure to maintain organizational and operational information, then most parts of our world will not function properly.
With our growing demand for instant gratification and reliability and an increasing focus on security, IT infrastructure is an important part of your operations.
With the development of small businesses, basic hardware such as desktop computers, laptops, simple telephone systems, routers for establishing stable Internet connections. Moreover, basic cloud applications will not be able to fully meet their business needs. You need a more complex infrastructure that combines IT security, connectivity, computing speed, reliability, and overall productivity to ensure that your IT infrastructure is reliable and secure.
It is not only the foundation of sustainable development of the enterprise but also the foundation of scalability. A wise investment in IT infrastructure such as hardware, software, network services, and the right team, all of which can be one of the success or failure factors of a company. It is not wise to take shortcuts in IT infrastructure to save money in the short term. Even simple things can make delicate software applications unusable.
Benefits of IT Infrastructure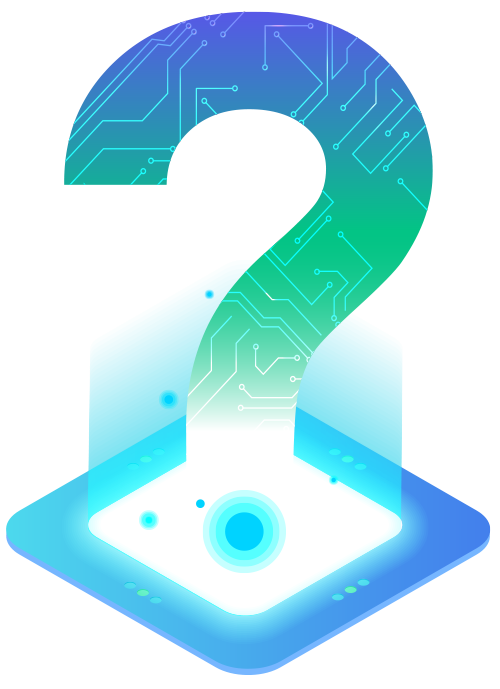 What is IT Infrastructure?
The term IT infrastructure is defined as the combination of hardware, software, networks, facilities (including all related and information technology equipment) collection, to develop, test, deliver, monitor, control or support IT services. All of these components are used to provide IT services and solutions. The IT infrastructure can be deployed in a cloud computing system, it can also be deployed in the organization's own facilities.
IT infrastructure products can be run as a downloadable software application, these applications can be run on existing IT resources, online solutions are also available as a service provider.
Types of IT infrastructure?
There are three types of IT infrastructure. They are Traditional infrastructure, Cloud infrastructure, and Hyper-converged infrastructure
What is Tradition infrastructure?
Traditional IT infrastructure consists of hardware and software components. Common are data centers, network hardware, desktop computers, servers, and enterprise application software solutions, and these components by companies in their own facilities management and ownership. Operating costs of traditional infrastructure expenses, such as the need for more power, physical space, and money. But also it requires a lot of hardware (e.g., server) and power, and physical space.
What is Cloud infrastructure?
Cloud infrastructure is similar to traditional infrastructure. However, end users can access the Internet infrastructure and has the ability to use computing resources without going through virtualization mounted inside. We can build private clouds to create private clouds. We can also be rented cloud infrastructure providers from there use public clouds, such as Amazon, Alibaba, Google, Microsoft, and other more common on the market or public cloud. Virtualized physical server connected to the service provider at any location or any maintenance. Then, its resources (such as memory) to be divided and abstracted, so that the user can be established almost anywhere an Internet connection to access them.
What is Hyper-converged infrastructure?
Hyper-converged infrastructure allows you to manage your computing, networking, and data storage resources from a single interface. By computing and data storage software-defined bundled together, you can use a scalable architecture on industry-standard hardware to support more modern workloads.
What are the components of IT infrastructure?
1. Network - interconnected network components, which can realize the network operation, management, and communication between the internal and external systems. And covers firewalls and security, internet connectivity, and network enabled.
2. Operating system (OS) platform - usually dominated by Windows and Linux systems. The software management system activities and resources.
3. Hardware - including routers, computer data centers, servers, switches, hubs, and the like.
4. Software - refers to the applications used by businesses, which contains various types of productivity applications. Examples of a content management system (CMS), customer relationship management (CRM), Web servers and enterprise resource planning (ERP) program.
How to improve IT infrastructure management immediately?
1. Back up your data to the cloud to prevent the loss of primary data due to accidental infrastructure failures.
2. Virtualization to improve efficiency.
3. Create a ticketing system to simplify end-users to submit and track the status of reported problems.
4. Monitor the backup report for signs of malicious activity.
5. Contact A Tech professional consultant of the best solution.