Provided by Atech Communication (HK) Limited
Veeam Backup & Replication
VeVeeam® Backup & Replication™ is a simple, reliable and flexible solution that protects all your cloud, physical and virtual workloads. Reduce the pressure to manage data protection, ransomware prevention, and compliance challenges. With key features that allow you to fully manage the entire backup data lifecycle, Veeam can save you time and money, simplify management, and minimize costly downtime. Now you can confidently focus on advancing your business goals.

Continuous data protection
Provide resilience to your most critical workloads with near-zero RPOs

Data stays safe, ransomware
stays out

20X less cost for long-term retention with immutability

Instant recovery for NAS, databases and more
Recover your data and applications in seconds
Veeam Backup Solution for Enterprise
When you explore ways to use data to promote business growth, you need a modern solution that provides intelligent protection, management, and reuse of your stored backup data. Learn how to use [MarketAsset5321] and Veeam® to take data management to the next level.
Veeam Backup & Replication add-ons
Monitoring, reporting and analytics
Level‑up with capacity planning, alerts, ransomware detection and more.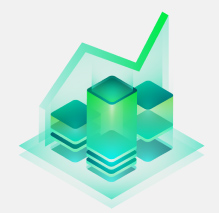 Add the DR Pack containing Veeam Disaster Recovery Orchestrator to the newly purchased or previously purchased Veeam Availability Suite or Veeam Backup & Replication, and ensure the business continuity of all your virtual machines (not just the most critical ones)!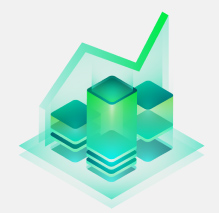 Cloud native backup solutions
AWS- and Azure-native backup and recovery
Veeam® Backup for AWS and for Microsoft Azure deliver cloud-native backup and recovery that's purpose-built for the platform they protect to help users easily overcome ANY cloud data loss.
But what's cloud-native? And why cloud-native?
Cloud-native means Veeam leverages the cloud provider's technology and infrastructure to provide the best data protection possible for that platform in order to:

Use native snapshots to provide ultra-low RPO and RTO, fully automated for simplicity and scalability

Control cloud costs by backing up native snapshots to low-cost object storage tiers

Protect data from threats by integrating with identity and access management services
Veeam delivers native, fully automated AWS backup and disaster recovery to effortlessly protect and manage Amazon Elastic Compute Cloud (Amazon EC2) and Amazon Relational Database Services (Amazon RDS) data.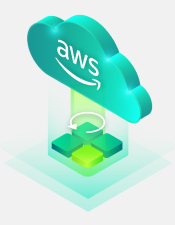 Veeam Backup for Microsoft Azure
Veeam Backup for Microsoft Azure delivers enterprise-ready Azure backup and recovery to cost-effectively and securely protect your cloud data and easily overcome ANY data loss in minutes!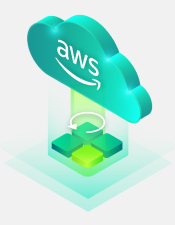 Why backup Microsoft 365?
Microsoft 365 enables your business to work anytime, anywhere without having to host your own email, files, and SharePoint infrastructure. Even if Microsoft hosts the infrastructure, this does not replace your responsibility for backing up business-critical Office 365 data. The Office 365 shared responsibility model states:
With Office 365, it's your data — you control it — and it is your responsibility to protect it.
Did you know that 60% of sensitive cloud data is stored in Office documents, and 75% is NOT backed up? Veeam® Backup for Microsoft Office 365 gives you the power to securely backup Office 365 to any location and:

Protect Office 365 data from security threats and retention policy gaps

Protect Office 365 data from security threats and retention policy gaps

Meet legal requirements with efficient eDiscovery of Office 365 items
40 ways to Restore from

Office 365 Backups
The power of license portability
The Veeam® Universal License (VUL) is a flexible and portable solution for protecting multiple, different workloads on premises and in the cloud. Universal licensing makes protecting and restoring backups to cloud environments easier than ever and avoids additional fees that other vendors may charge.
Get the benefits of Veeam in a flexible, portable solution that meets your growing multi-cloud environment needs. VUL works for Veeam Availability Suite™, Veeam Backup & Replication™ and Veeam Backup Essentials™.
Realize your multi-cloud data protection strategy with ease!

Universal Portability
Universal licensing enables on portable license type to be used across cloud, virtual and physical workloads with no hassle.

Fully Featured!
You don't need to be a licensing expert. Easily manage a pool of universal licenses for all of your Veeam licensing needs.

No Legacy Lock-in
VUL uses a simple consumption model and is workload-, hardware- and cloud-agonistic giving you choice.