Thank you for inviting ATech Communication (HK) Limited to the Microsoft Hong Kong Partner Forum 2021 @ Microsoft Hong Kong Limited.
At the annual Microsoft Envision Hong Kong flagship event, Microsoft, ATech Communication (HK) Limited, and partners embarked on the path of remembrance and commemoration of the 30th anniversary of Microsoft's establishment in Hong Kong.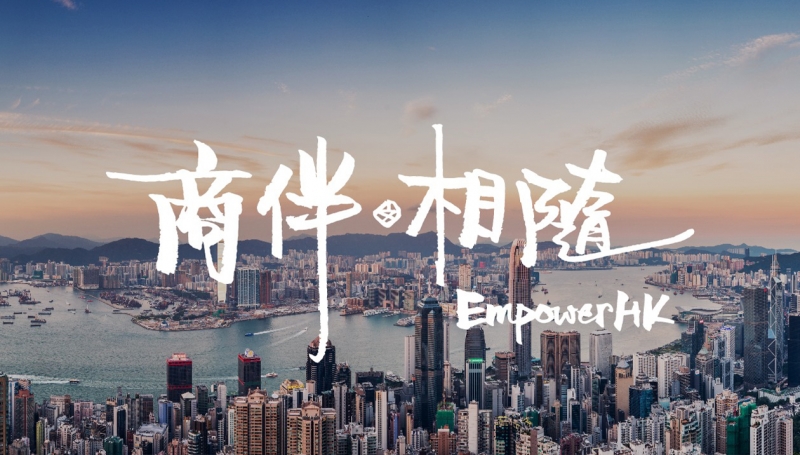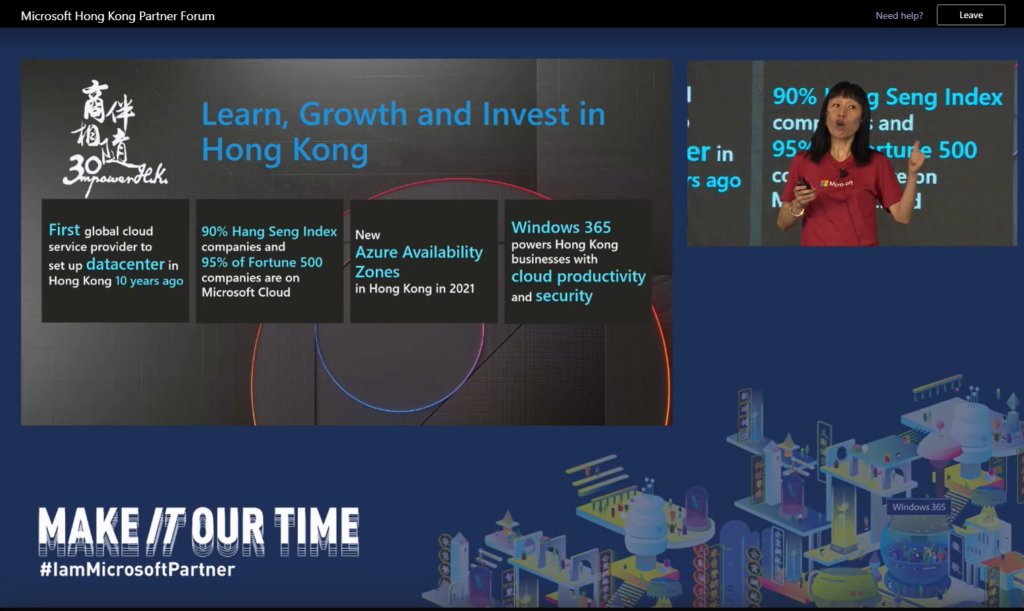 From becoming the first global cloud service provider to set up a data center in Hong Kong 10 years ago, to 90% of Hang Seng Index companies running on Microsoft Cloud, and supporting Hong Kong companies in their digital transformation and modern workplace journey. We work together to empower Hong Kong, not only for the business community but also for people from all walks of life, said Cally Chan, the General Manager of Microsoft Hong Kong and Macau. ATech is so honored to be one of Microsoft's long-term partners too. Let's have a glance at the highlight of the Microsoft Hong Kong Partner Forum 2021 together.
What opportunities does Hong Kong have now? 
Hybrid and multi-cloud, secure modern workplaces on the cloud and business automation and redesign are our three big bets. said Cally Chan, the General Manager of Microsoft Hong Kong and Macau.
Hybrid and multi-cloud strategies enable companies to go further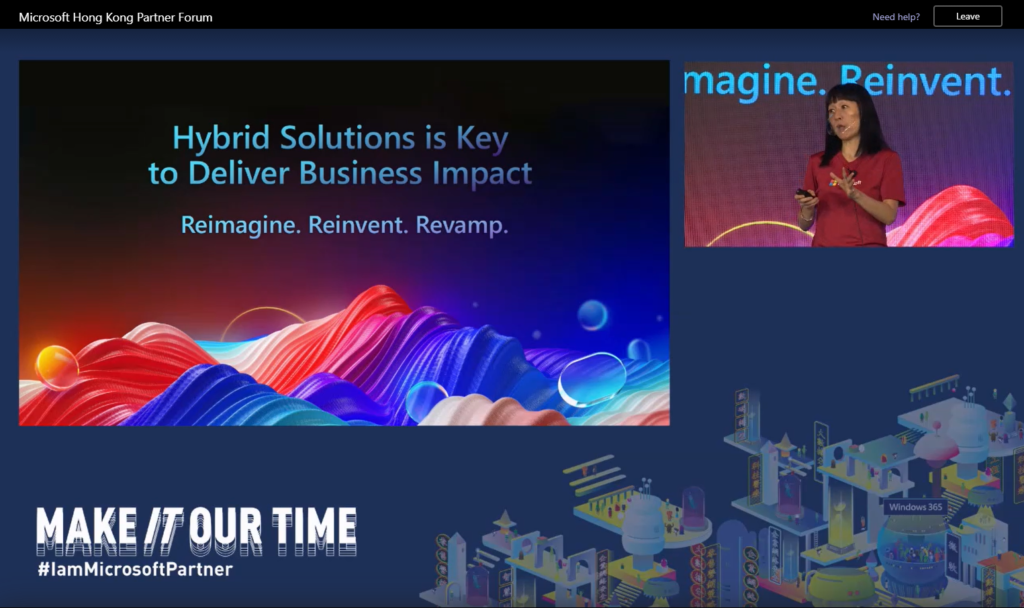 Microsoft HK understands that each company is on its own unique journey of digital transformation, with different cloud requirements. There is no single type of cloud computing for everybody. Although many companies are turning to cloud bigger footprint, most companies choose hybrid cloud approach to meet business needs (such as meeting regulatory and data sovereignty requirements).
An effective hybrid and multi-cloud approach supports remote work, leverages cloud innovation, and maximizes the use of existing local investments.
Hybrid cloud platforms provide organizations with many advantages. There are more deployment options, greater flexibility, compliance, security, and greater value from existing infrastructure. When computing and processing demands fluctuate, hybrid cloud computing allows companies to seamlessly extend their local infrastructure to the public cloud to handle any spillovers—without having to allow third-party data centers to access all of their data. Organizations gain the flexibility and innovation of public clouds while storing highly sensitive data in their own data centers to meet customer needs or regulatory requirements.
VMWare on Azure — First in Hong Kong
To enable companies to transform at the speed they like while removing the complexity that can overwhelm the journey, Microsoft is pleased to announce that they will be the first public cloud provider in Hong Kong to provide VMWare solutions on the cloud. It helps simplify operations and achieve more efficient resource management and this will be launched at the end of this year.
Secure modern workplace on the cloud with business automation
Recognizing that hybrid work is the future of the enterprise, organizations everywhere have realized their own transformation through virtual processes and remote collaboration. Hybrid work represents a huge shift in the way most companies operate. Each process throughout the organization – from operations to engineering, supply chain, finance, and sales, needs to be re-conceived to accommodate the transition to a digital workflow. The support for this shift is critical cloud-based infrastructure.
To rethink everything from employee experience and talent to digital sales and events, transitioning to hybrid work is also an opportunity. The team plays a key role in the transformation of the workplace because it provides a central platform for employees and customers to interact. The team can meet a wide range of needs, from virtual product demonstrations to customer participation in digital events. Employees can even use Power Apps to build custom applications or automate key business processes without having to leave the Teams platform.
A hybrid world needs Hybrid Windows. 
Users can stream all their personalized tools, applications, data, and settings across any device (including Android, Mac, and iPad), by accessing Windows 365 via the Microsoft Cloud. Regardless of the device used, the Windows experience is consistent. No matter what the device is, the Windows experience is consistent. Employees can continue where they left off because even if they switch devices, the status of their cloud PC remains the same.
Hybrid work really expands the company's attack surface. Companies need end-to-end enterprise-class cyber security solutions to protect their infrastructure data and people. Due to the larger cloud coverage, organizations need to implement a zero-trust security model, to verify the identity and to reduce the risk of compliance for the equipment of each access request. 
A path to a sustainable future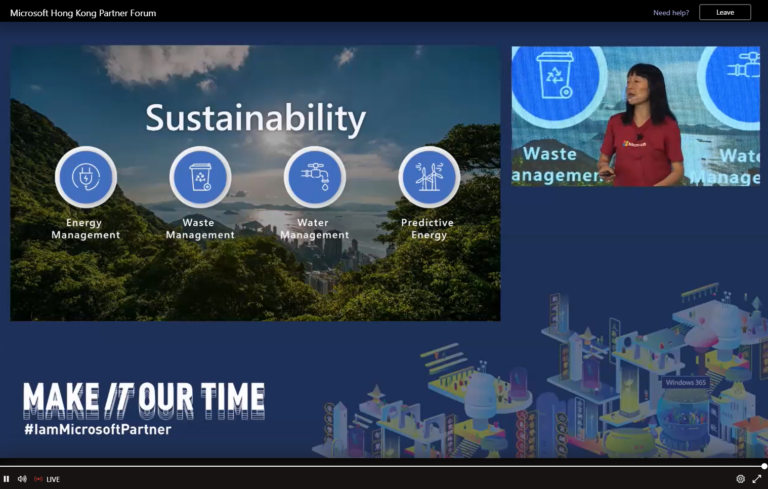 Since 2012, Microsoft has been achieving carbon neutrality globally and has pledged to achieve negative carbon emissions by 2030. Microsoft has launched a new $1 billion climate innovation fund globally to accelerate the development of global carbon emission reduction, capture, and removal technologies.The goal is to promote low-carbon business practices on a global scale and sustainable development through cloud-enabled technology and sustainable business practices.
products, operations, and policies. It helps partners and customers to do this. For example, they cooperated with a Japanese convenience store franchise chain to implement a waste management plan. Using machine learning-driven forecasting solutions, convenience stores generate forecasts for more than 600 fresh foods in 400 stores every day. Model testing has greatly improved the accuracy of predictions, from 18% manual order errors to 4% errors. This helps reduce food waste and related costs.
Hong Kong's infinite possibilities
Hong Kong is a small city, but Microsoft has left its mark on the world map with our lofty ambitions. Microsoft is the world's fourth-largest financial center and fifth-largest stock exchange. Their five universities rank among the top 100 in the world. Microsoft also owns eight unicorns and is one of the fastest-growing entrepreneurial ecosystems in the world.
In today's new normal, technology has provided unlimited possibilities for this vibrant city to move forward. Let IT be our age with ATech and Microsoft! Contact us Now!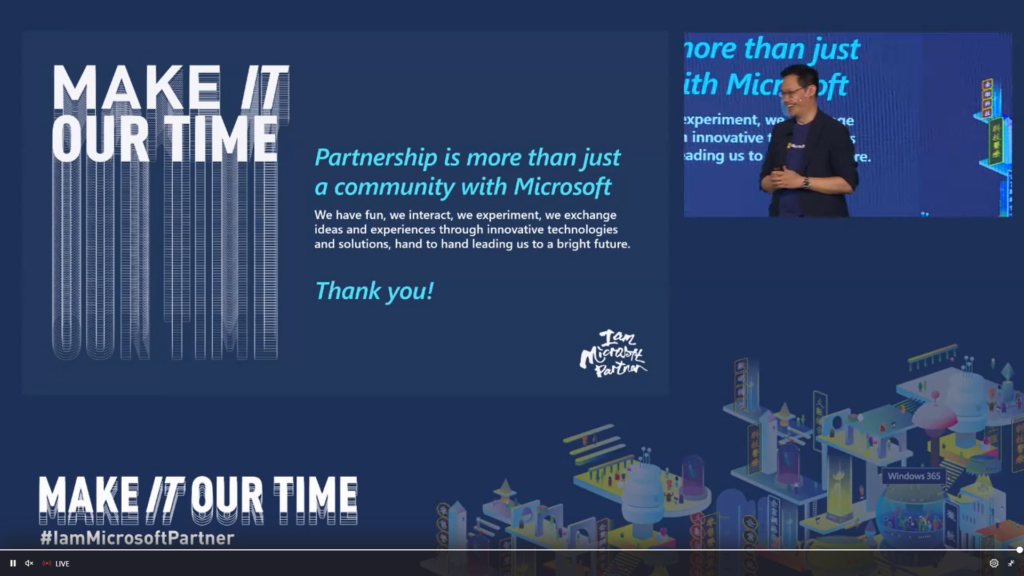 About ATech Communication (HK ) Limited
Ahead of Technology and Communication
ATech is a Leading IT service provider in Hong Kong. We provide the best value, the most widely used system of quality products, customized solutions, and services to strengthen our reputation. ATech is committed to providing total solutions through the expertise we have developed, the talents we have, and the experience we have gained to meet customer expectations. If you'd like to learn more about ATech and the work we've done, visit our Cases page. For more information on ATech, please contact us at enquiry@atechcom.net.
Read More: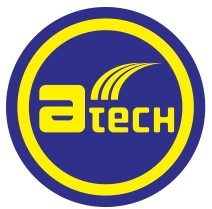 ATech Communication (HK) Limited
Providing a Complete Suite of IT Solutions