Join Us! We are hiring an Account Manager / Sales Manager (IT Solutions)
Responsibilities:
-Promoting IT products/solutions/services to Public Sector, Commercial and Corporate Customer
-Develop new business with potential customers and/or identify areas of improvement to meet the target.
-Work closely with Solution Consultants & Product Specialists by providing proposals
Requirements:
-Diploma or above with a minimum of 2 years of relevant experience in the IT industry
-Proved capability in manage key accounts and new Business Development
-Existing business network with SMB and Corporate customers is preferable
-Good presentation and communications skills
ATech is a local-based company providing IT solutions and services to Enterprises Client, Financial Institutes, Education Institutes, and various Government Departments. We offer solutions like Systems Integration Solutions, Enterprise Application Software, Business Consultancy, Professional Services, and Outsourcing Services. We are one of the listed contractors under the Hong Kong Government Standing Offer Agree (SOA) for supplying PC-related products, Server equipment to various Government Departments.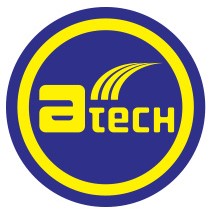 ATech Communication (HK) Limited
Providing a Complete Suite of IT Solutions