Join Us! We are hiring an Account Manager / Sales Manager (IT Solutions)
We invite dynamic and self-motivated IT talents to join our team to cope with our rapid business growth. That's a great opportunity right now because we are looking for an Account Manager/ Sales Manager to join us! We offer an attractive salary package with a year-end bonus and medical insurances.
ATech is a local-based company providing IT solutions and services to Enterprises Client, Financial Institutes, Education Institutes, and various Government Departments. We offer solutions like Systems Integration Solutions, Enterprise Application Software, Business Consultancy, Professional Services, and Outsourcing Services. We are one of the listed contractors under the Hong Kong Government Standing Offer Agree (SOA) for supplying PC-related products, Server equipment to various Government Departments.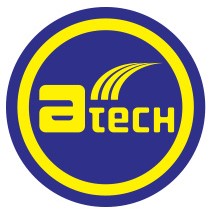 ATech Communication (HK) Limited
Providing a Complete Suite of IT Solutions