ATech Communication (HK) Limited is celebrating its 11th Anniversary today!
Begin as a small firm, the company has evolved into the Hong Kong government's leading and most innovative IT solutions company. Successfully completed more than 200 projects and has been dedicated to providing services. We sincerely thank our customers for their trust in us and the support from our partners over the past 11 years. We will continue to work hard to bring you the best IT solutions.✨✨

In addition, ATech is pleased to announce the launch of our new website! After several months of work, we are very happy to officially share with you.
The main goal we launched this new website is to provide a more intuitive and user-friendly experience for our customers, employees, and others. The site clearly shows who we are, what we stand for, and what we can achieve for our customers.
The site has an updated look, improved navigation, and a number of features that will make the overall experience more influential on the desktop, mobile devices, and tablets.
Check out our new website NOW!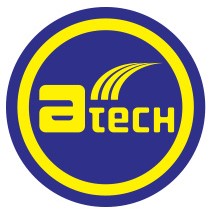 ATech Communication (HK) Limited
Providing a Complete Suite of IT Solutions