BCWipe Total WipeOut 5 Out Now!
How Do You Decommission or Dispose of Computers & Drives? Leave no trace behind. Use BCWipe Total WipeOut to wipe hard drives.
When you work with personal, confidential or classified data, sensitive information is saved to your hard drives, BCWipe Total WipeOut is the most powerful and trusted utility to wipe hard drives available.
Data deleted from within the OS is not completely destroyed, traces of it being fused into the drive even when we are not aware of it. That's why, when it's about time to sell, donating, or simply dispose of the drives, wiping should be the number one rule. Unless you don't care about the information you can potentially expose to the public, cleaning out the disks must be a priority. BCWipe Total WipeOut is a trusty utility that can guarantee data from your drives is not going to be recovered and taken advantage of, which can be a possibility.
BCWipe Total WipeOut is ADISA RC. ADISA Research Centre appears to be a service specialized in testing and authentication of computer-forensics-related software. Nobody should believe any piece of information before verifying that themselves, and after a quick look, this certification is the reason why BCWipe Total WipeOut can be of trust.
ADISA-Certified Erasure Software BCWipe by Jetico Sanitizes Data for All SSDs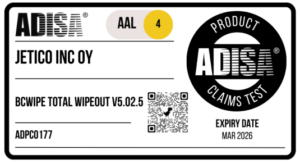 BCWipe Total WipeOut requires a removable disk first. The disk will then be changed into a bootable USB drive, with the help of a wizard-like interface that guides each of our steps. Also, make sure you back up the contents of the bootable drive, or else they're to be wiped too. Moving forward, you'll have to decide on the USB's work mode. If you want to burn every piece of information out, go with the Automatic mode. Choose the Manual mode only if you want to select what's to be wiped or not.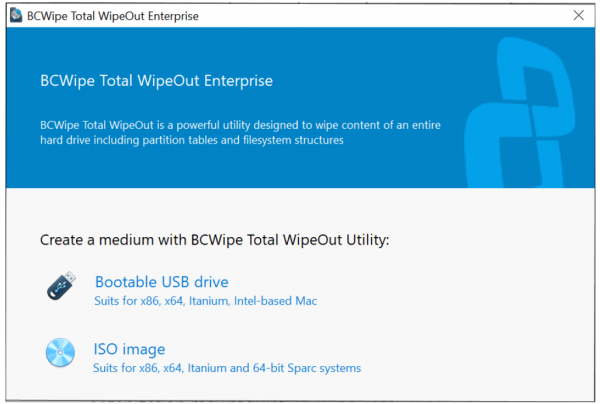 Best practices for securely disposing of IT assets: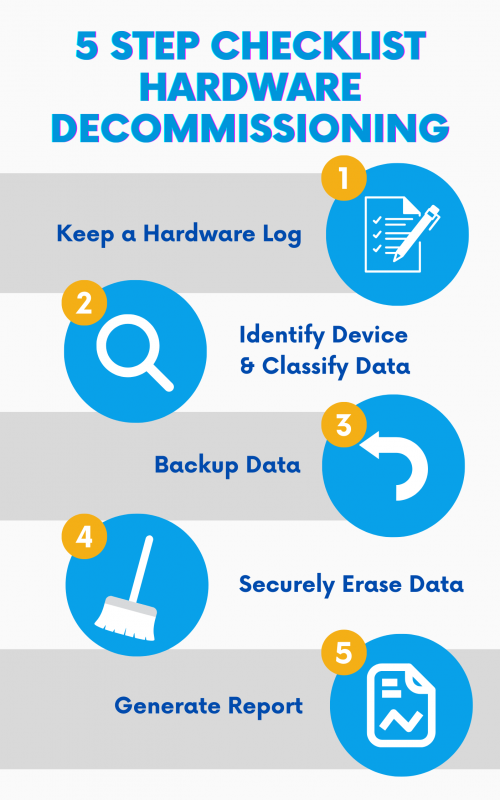 Features – BCWipe Total WipeOut Enterprise Edition
Erase hard drives and computers remotely
Erase network storage drives
Web-based management console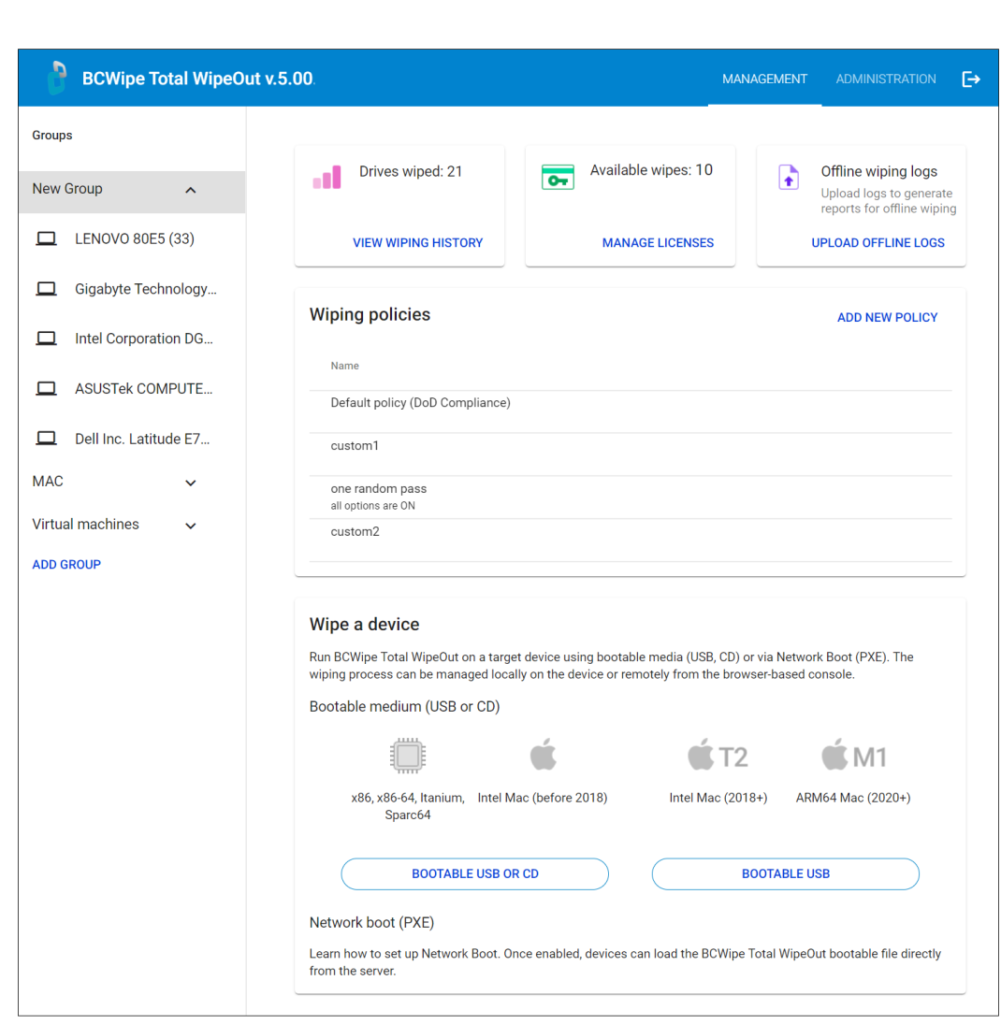 2. Management and Monitoring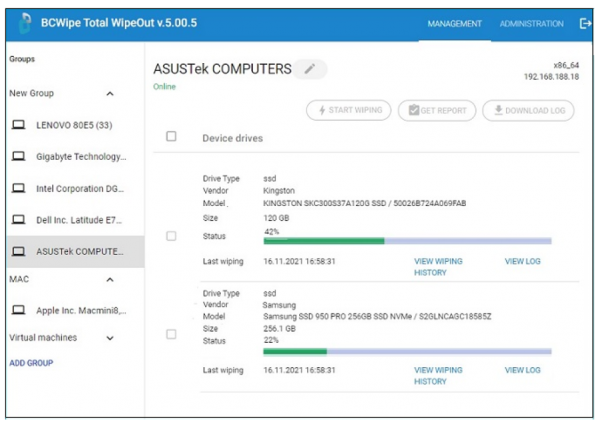 Centralized wiping policies assigned in one click
Keep account of all wiping operations performed
Customizable wiping reports
Fully automated operations for a group of computers
Distribute wiping settings to groups
4. MSPs & Large Enterprises
Role-based centralized management
Scalable disk erasure to wipe multiple computers simultaneously
Certificate of proof
ATech Communication (HK) Ltd is one of the leading IT equipment & service provides for HKSAR Government Departments and Bureaux.  We provide the best value and the best IT solution to our customers. Please visit our Cases page to learn more about our successful works. For more information on ATech, please contact us at enquiry@atechcom.net.